OUR STORY
It all started in the summer of 2006. We should have been revising for our final exams but with the World Cup on the horizon we had other priorities, namely searching for an original 1990 West Germany shirt. Growing up we'd both obsessed over collecting new kits, but to our surprise sourcing a classic proved difficult and left us wondering how many others with a taste for nostalgia had been down a similar path. In that moment Classic Football Shirts was born.
THE EARLY DAYS
Our aim was simple, we wanted create a destination for fans to buy rare and unique football shirts and explore the history of their favourite teams and players. In the months that followed, ignoring all advice to go and get a 'real job' we set about buying as much stock as possible filling up a dingy student house with rails of shirts and eventually in August 2006 launched the website.
With no social media to attract interest we initially struggled to gain momentum, getting just enough money together for adverts in a couple of popular football magazines. But thankfully it worked, helping us to find some loyal and enthusiastic customers, without whom we'd have likely failed. Our days were spent relentlessly buying new stock, with a growing ambition to have a least one item for every recognised team, however obscure.
By the end of 2007 rails were packed into every room, and the daily journey to the post office that started out with just a handful of orders had grown to a full mail sack. We were fortunate to acquire some amazing shirts in the early days, in particular the Johan Cruyff Washington Dips and Joe Royle Man City League Cup Final jerseys pictured above. It's even more fascinating to think that we haven't had our hands on another Cruyff shirt since!
One of a kind
With a solid foundation we finally moved into our first office space in the city centre in 2008, and not long after launched a new clearance category which featured items from brands such as Lotto and Joma. Our mantra became, 'Who wouldn't want a pink Palermo shirt for £12.99!' as we redefined our vision of the business to try and offer something for everyone.
However, it wasn't all plain sailing. One afternoon in 2009 we received complaints from a five-a-side team who had purchased Palermo kits, only to arrive at their game and find their opponents sporting the same all pink attire. It became a bit of an obsession in the years that followed to spot people wearing the various weird & wonderful ranges we stocked, or to imagine someone walking around Beijing in a Shrewsbury shirt, or Rio De Janeiro in a Rochdale training top!
AC MILAN
Despite some relative success, nothing could prepare us for what came next. There were rumours AC Milan had a warehouse with over 15 years of player stock, and when the rumour became a reality we were overloaded with 30,000 items ranging from Shevchenko's match worn shirt to David Beckham's underpants. The size of the delivery demanded a bigger space, and we rolled the dice renting a warehouse ironically situated next door to the Etihad stadium.
Early talk of an indoor 5-a-side pitch quickly subsided as we set about working with a number of clubs and brands, and by 2015, to the amazement of friends and family (who were still telling us to get a real job) needed a mezzanine floor to handle new deliveries. Word spread around social media too as fans began sending us pictures of their orders with Valencia flip-flops, Napoli training bibs, Dynamo Kiev player issue shirts firm favourites.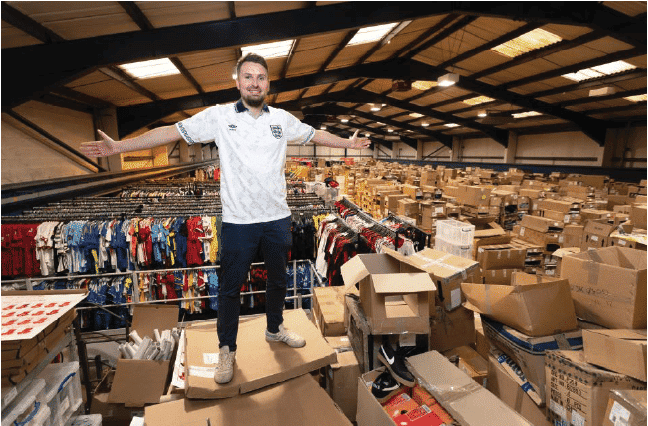 Around this time we ran our first pop-up shop at an Ac Milan legends match in China and fulfilled a childhood dream a year later on our 10th anniversary, sponsoring the World's First Football Club Sheffield FC. It signalled in an era of evolution for the brand, starting with a new logo, an overhaul to the website, and eventually a new tag line - 'The World's Biggest Collection of Football Shirts'.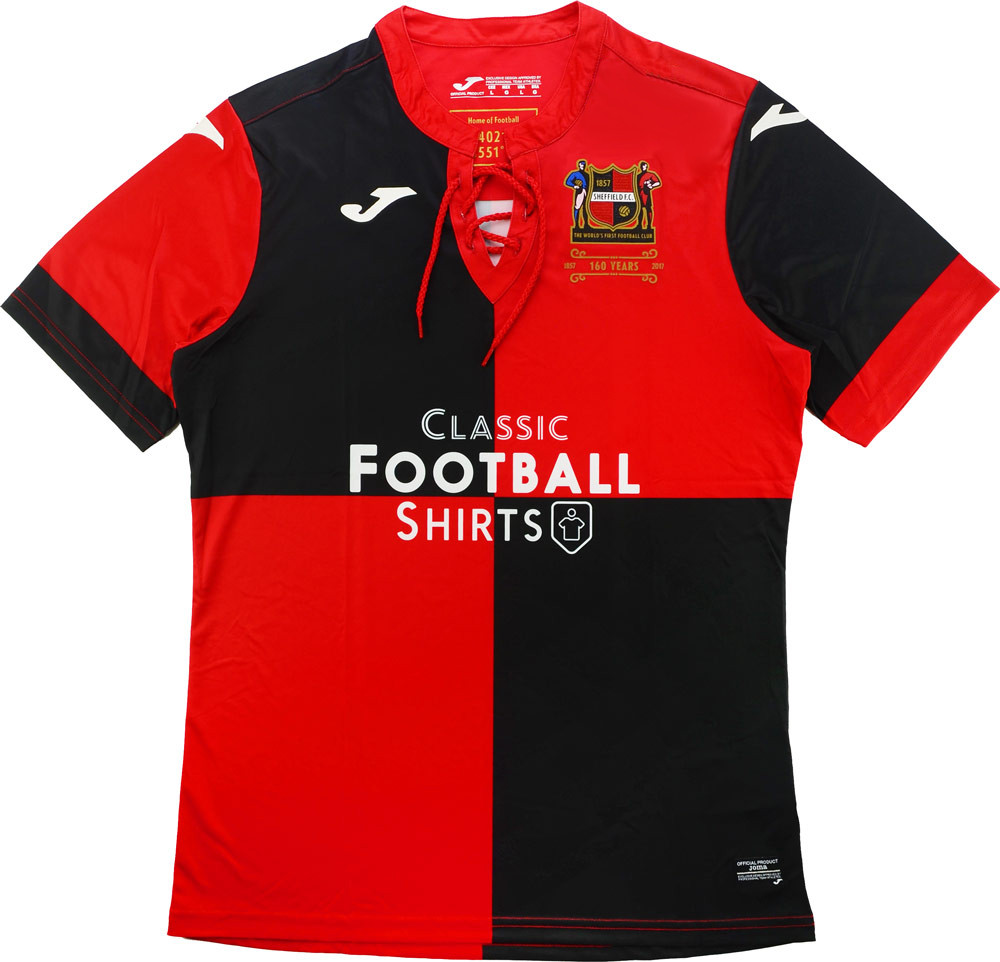 SHOPS + EXHIBITIONS
2017 saw the expansion of our match worn archive, with a plan to exhibit the very best shirts in our collection. For many years we had built friendships and shared our passion via e-mail or across social media but now we were braced for a truly unique opportunity to connect with enthusiasts and collectors across the World.
We launched at the National Football Museum in March with over 500 jerseys on display and quickly moved on to a 4-day event in London with over 12,000 attendees. In the summer of 2018 collaborative exhibitions took place in Moscow (State Sport Museum) and New York - (Rockefeller Plaza), and in April 2019 our main exhibition travelled to Thailand, with over 9,000 in attendance across 4 days.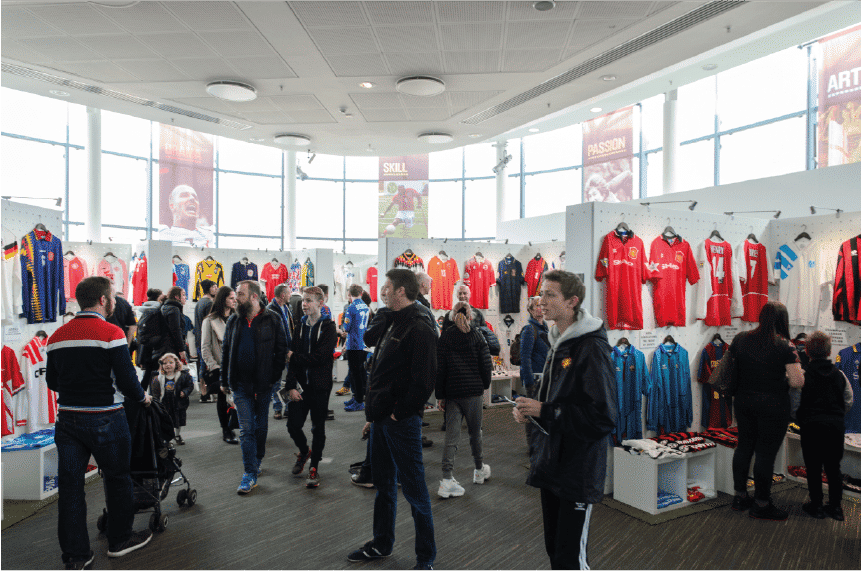 Alongside the exhibitions we ran several pop-up shops in London, culminating in a long-term store at the Old Truman Brewery. We wanted to create a special retail experience, capturing all the nostalgic elements of the beautiful game. Soon after we knew we needed a space in our home city, and opened up in Manchester just across the street from our very first office on Deansgate; definitely something we couldn't have even imagined 10 years ago. You can see cut-outs from the magazines that we grew up with on the walls, sit and play our favourite video games or watch classic VHS alongside browsing thousands of shirts!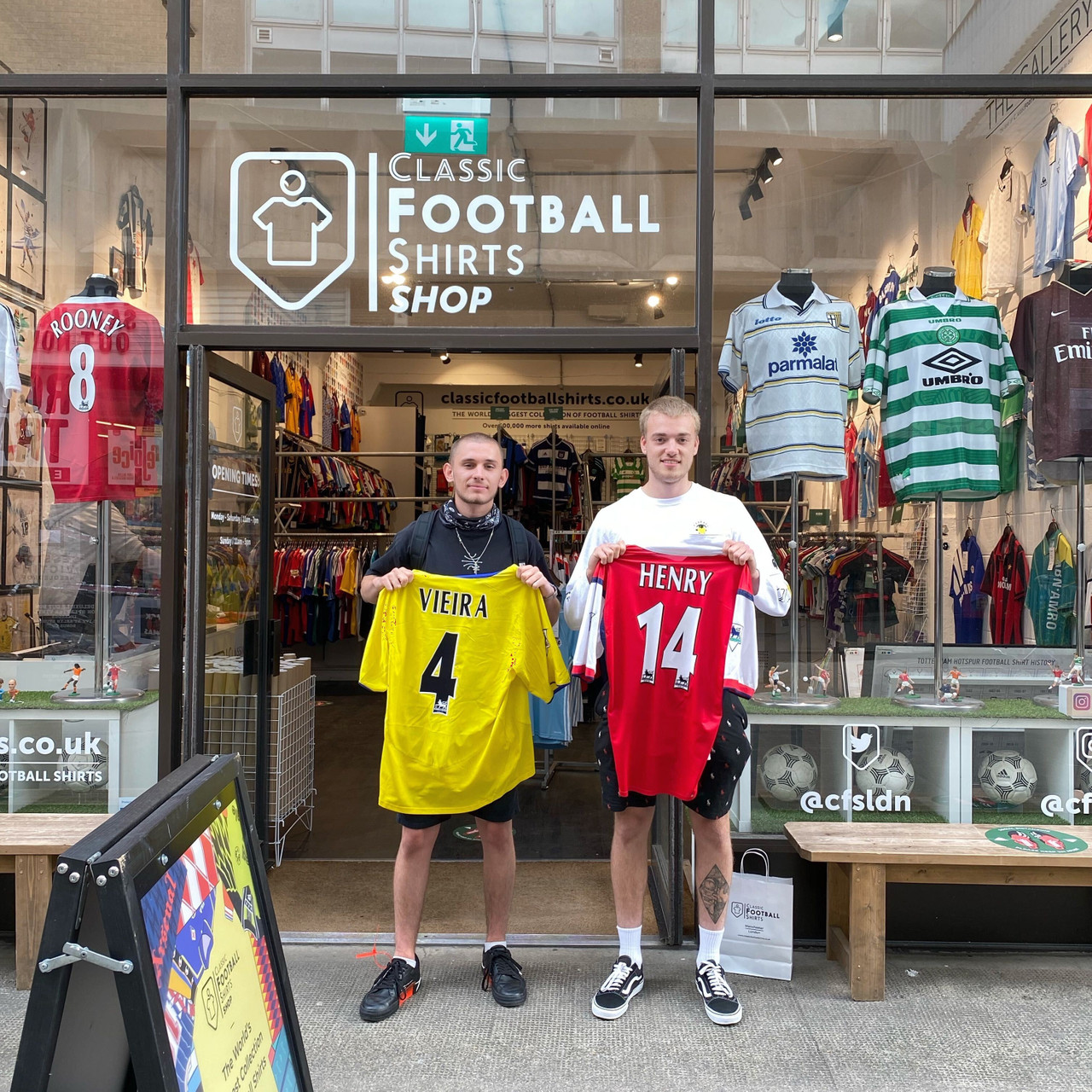 Happy customers outside our London Shop!
Later in the year we began working with BT Sport on a series titled 'What I Wore'. Our role is to curate the shirts to tell the story of some of the games biggest names, with guests so far including Rio Ferdinand, Gary Lineker, Gareth Bale & Gianfranco Zola. It's been a truly incredible experience to meet these heroes in person, seeing their reactions and hearing the stories about their favourite shirts and what they mean to them. Rio's love of 90s Italian club shirts and Lineker's venture back through Italia 90' have been personal highlights so far, be sure to keep an eye out for new episodes!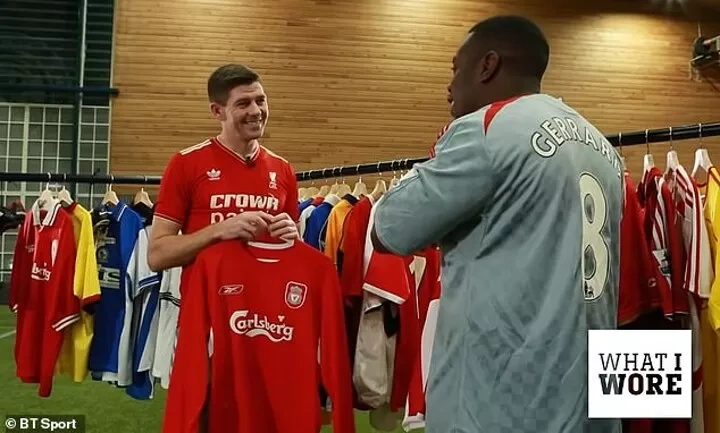 NEW HQ
In 2020 we relocated our HQ in
pursuit of yet more space. We were sad to move from our old home which served us so well, but not before the perfect send off thanks to Matt's childhood hero Ian Wright paying us a visit for an all access warehouse tour. We are excited to make more memories and stock even more items in our new base.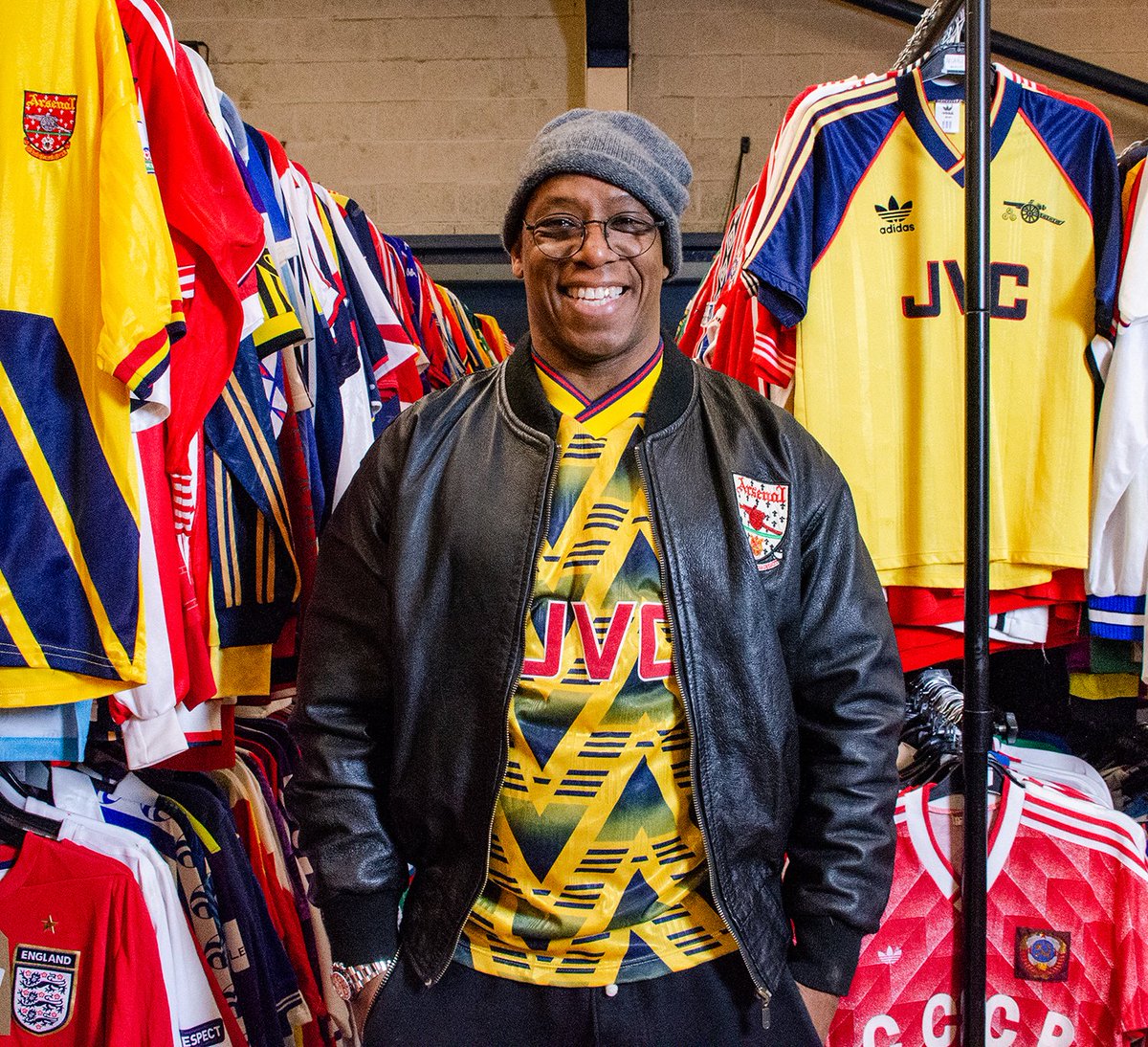 Our friends and families are by now almost certainly sick of us talking about football shirts. Fourteen years on from those fateful summer nights listing products in a computer cluster at Owens Park student halls we can appreciate it's been quite a journey, and one that's only served to ignite our passion further. We couldn't do this without the support of our amazing workforce, and of course that of our customers. Whether you've bought a Napoli figurine, a Loja Prawn shirt or a mint condition Holland 88', thank you.

Doug & Matt